The Floor. The Furniture. Even the air you breathe can be cleaner and healthier
Naturally Clean Your Home with The Power of Water®
The Rainbow uses Mother Nature's most powerful element, water, to trap dirt and odors, returning only naturally clean, water-washed air to your home environment.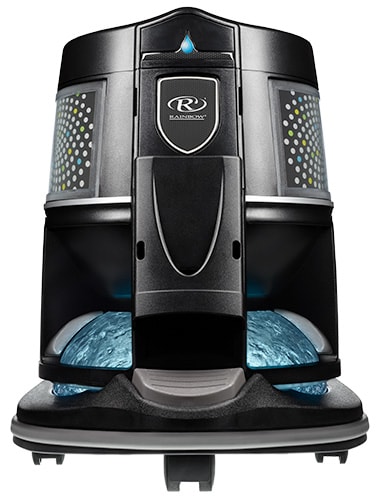 The Original Water-Based Cleaning System
| | | |
| --- | --- | --- |
| | RAINBOW | IMITATORS |
| Switched-Reluctance Motor |   |       |
| Stainless Steel Wands |   |       |
| Industry-Leading Warranty |   |       |
| Carpet Shampoo Functionality |   |       |
| Certified Air Cleaner |   |      |
| Certified Asthma & Allergy Friendly™ |   |      |
Weak imitations and copycats are no replacement for the original!
A Solution for Every Surface
The Rainbow's wide assortment of cleaning attachments and optional accessories provide the power and versatility to clean your entire home.
SCHEDULE AN IN-HOME DEMO TODAY!
DIANA S., ST. MARY'S, GEORGIA
"The rainbow has not only made our home smell clean and fresh, but it actually is CLEAN and FRESH! We now have confidence that our guests and even our pets can enjoy the quality in our home and feel like they are in a cleaner environment."
JESSICA B., CLERMONT, IOWA
"We have wasted no time in giving our Rainbow a good work out keeping the air in our house safe for our sick little daughter. Thank you for providing us with a machine that gives us a small piece of mind when we didn't think it was possible right now. Now true Rainbow believers."
LORI K., PORTLAND, OR
Just got my first Rainbow system and I love it! They came and gave me a demonstration in late October and I was really impressed. I couldn't get the thoughts of how clean it made the air smell out of my mind. And everytime I used my Kirby and smelled the dust being blown out into the room (so stinky!)
I would recommend this product especially to those who have dust allergies. You will get immediate relief!
More Info
Since 1936, Rexair has developed and manufactured innovative Rainbow® products designed to improve indoor environments, with millions of satisfied owners around the world.
Address
9602 Northeast 126th Avenue
Suite #2440
Vancouver WA 98682
Business Hours
Mon – Fri: 8am – 5pm
Sat & Sun: 9am – 5pm